Special Events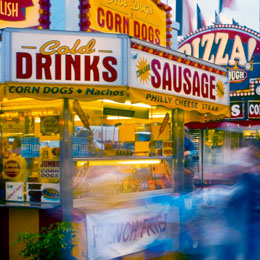 Do you need insurance for your town festival? Are you a vendor who just discovered you must provide a certificate of insurance to the sponsor of a craft show? West Bend can provide the insurance you need for all types of special events. It doesn't matter if you need coverage for one day or for one year!
Your event deserves special attention. That's why it's so important to choose a company that understands your professional needs. Our claim representatives are highly experienced in handling special event-related losses.
West Bend provides protection for thousands of special event operations of all sizes. We have experience in insuring big and small events. Our special events program provides coverages for:
Fairs (small to mid-size)
Festivals
Reunions
Dances
Concerts
Sporting Events
Meetings
Art and craft shows
Theatrical performances
Games of chance
Hole-in-one contests
Tagged fish contests
To design an insurance program that's right for your special events business, be sure to talk to an independent insurance agent at Smith D&L Insurance in Independence, Iowa
Article courtesy of West Bend Insurance
At Smith D&L Insurance in Independence, Iowa, we've got a solution for you.
Click HERE to email us for a quote!
Or give us a call: 319.334.6066
Serving Independence, IA, Waterloo, IA Cedar Rapids, IA and the surrounding areas
(Buchanan County, Black Hawk County, and Linn county)
Are you ready to find out if we can save you money?
Click to contact us for a free, no obligation quote.